Overview
From the home page of your course, on the secondary menu, click 'More'
Select 'Course reuse'

Select backup from the dropdown menu on the left

Select the items you would like to back up. If you have done this before and are happy with the default backup settings, you can press the Jump to final step button. If not, click Next.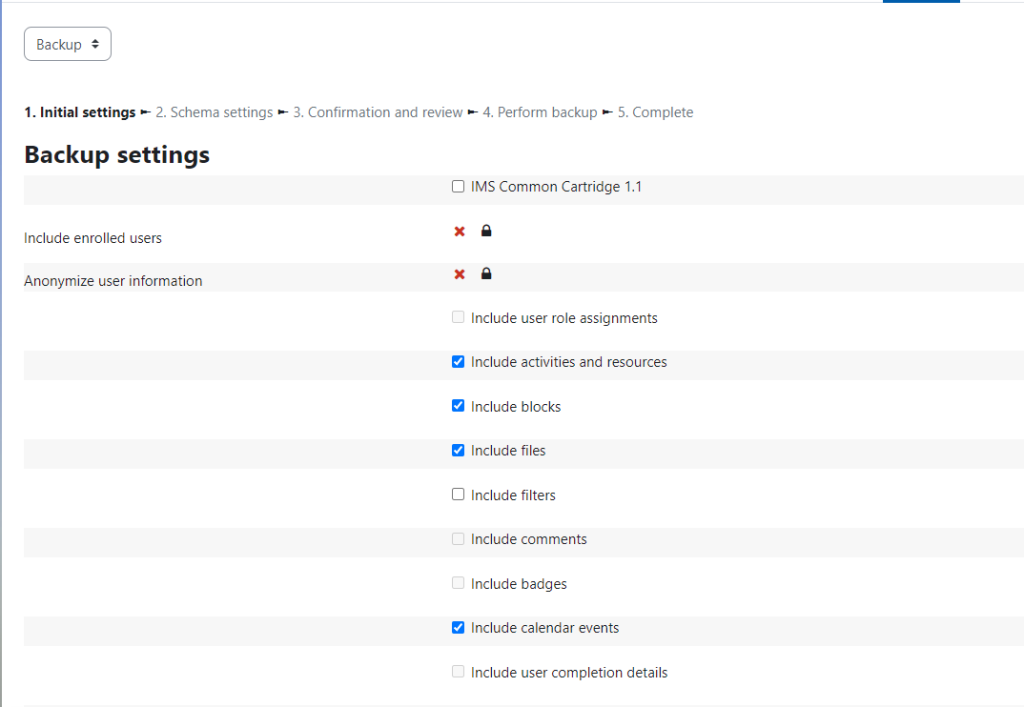 After clicking next you can select or de-select any individual activities. Click Next.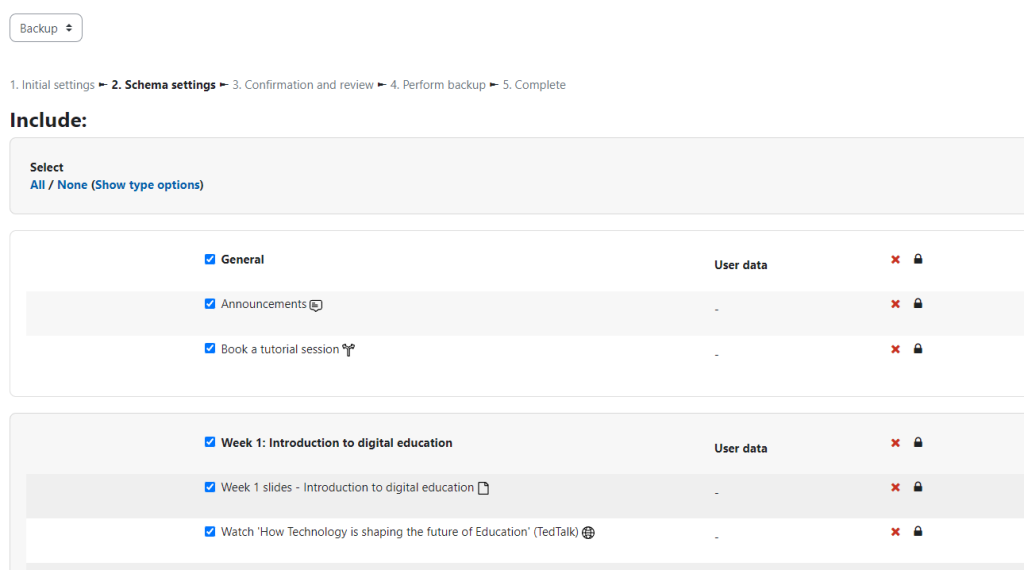 The following page shows a list of items that will be included in the backup.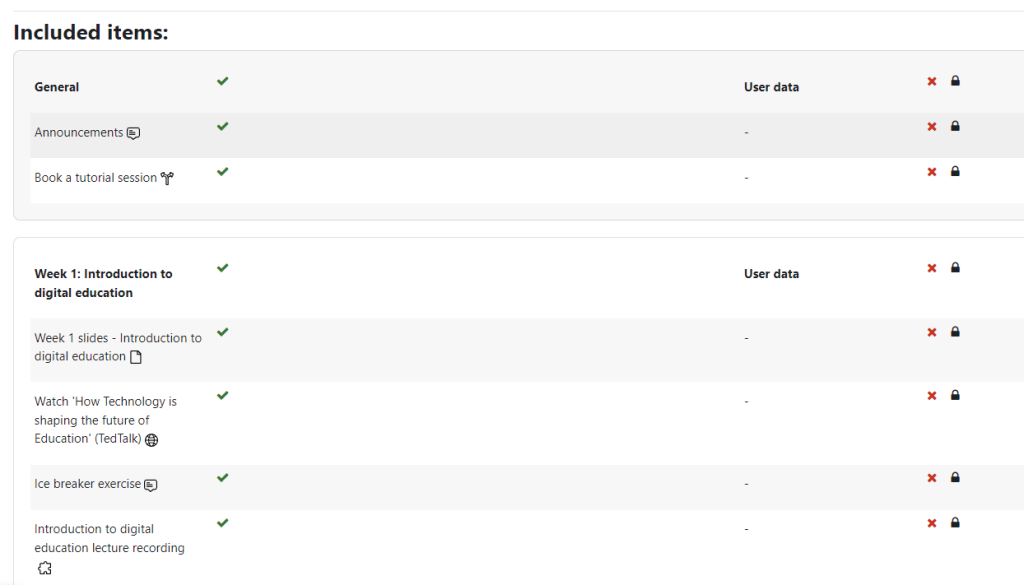 When the back up is complete you will see a message saying, 'The backup file was successfully created'. Click Continue.

Download backup (optional)
Click the Download button in the table to download your most recent backup.

Choose which folder you would like to save your backup into and click Save.
Items which you cannot backup
Your backup file will include Moodle resources such as web pages, files you have
uploaded, folders, books, labels, images and any hyperlinks to videos or other
resources.
You will also have the structure of Moodle activities you have created, but you will
not be able to backup any user data.
So, for example, this means that your backup does not include user data such as:
Student responses in quizzes
Items posted in WIKIs or forums
Items posted is surveys or polls
Glossary entries need to done separately (see help guide on 'Exporting & Importing glossary entries')
Activity completion details and/or restricted access settings are lost
This list is not comprehensive, but these are key examples.
Deleting old backup files
You will need to manage your backup files so that old ones you don't need are
removed from the system. It is a good idea to keep one copy on the server as well –
older ones which are not required can be removed.
On the secondary menu select 'More'
Select 'Course reuse'.

Select 'Restore' from the dropdown menu

You have a User private backup area on the page with a list of your backup files
from all courses you have backed up.

Once you have downloaded your backup files to a local machine, you can remove
old ones.
At the bottom of the screen click the Manage backup files button. Files you have backed up from all of your courses will be displayed as icons.

Files you have backed up from all of your courses will be displayed as icons.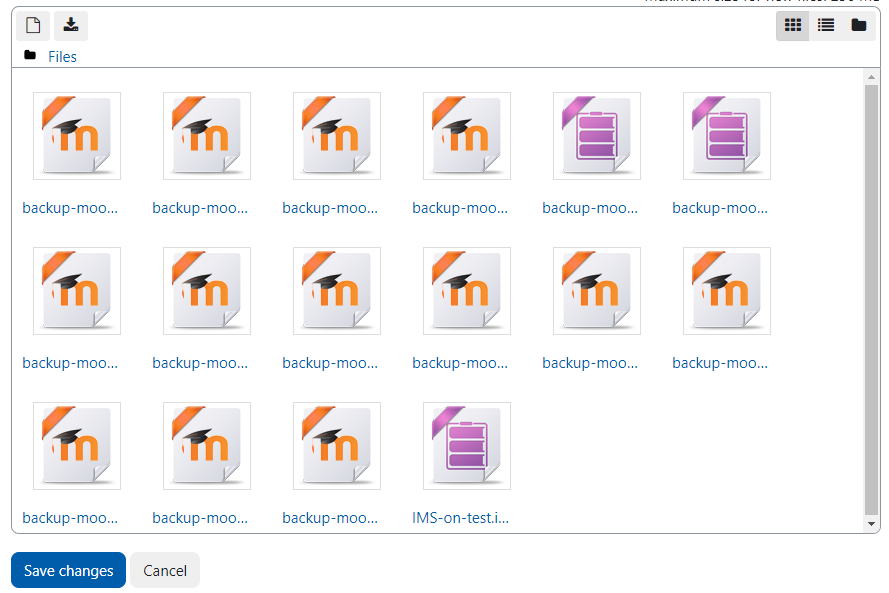 Click the middle icon at the top right to display them with file details so you can see the names: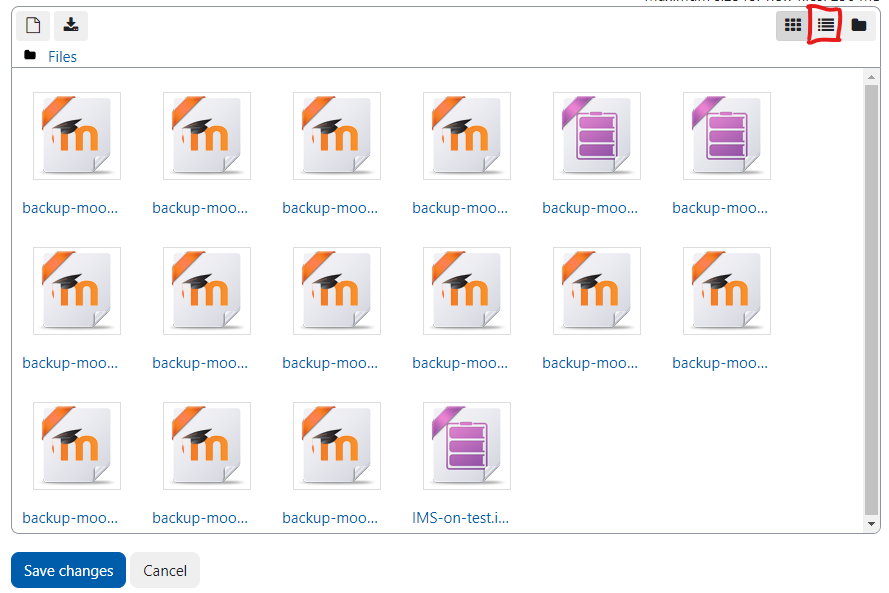 To delete a backup file, click on the file and then click Delete.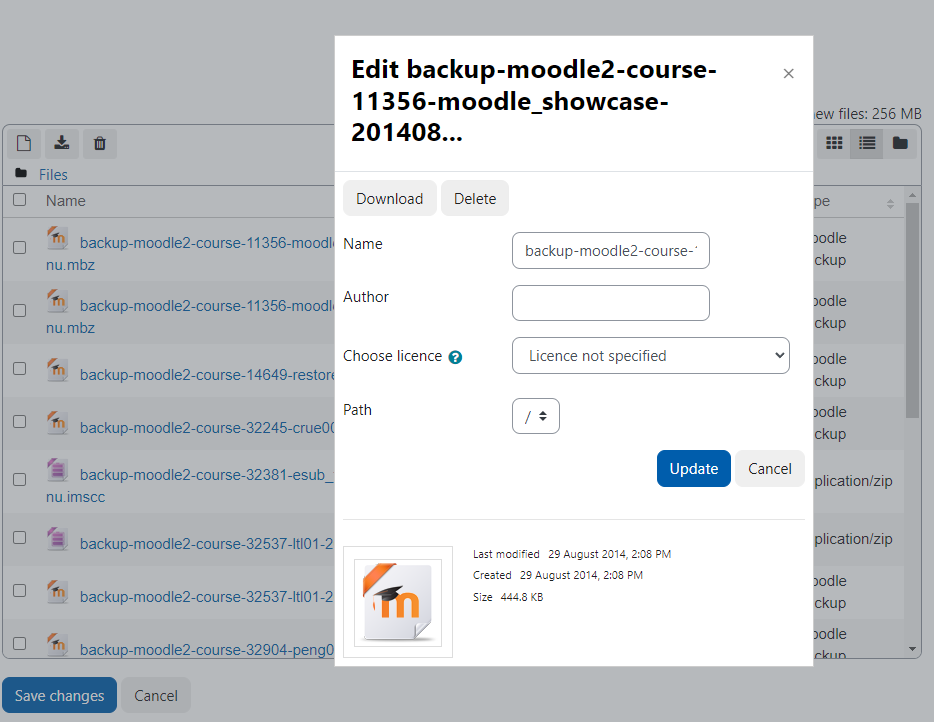 It will ask if you want to delete it – click OK to confirm.