In order to automatically display Panopto videos or recordings in a Moodle course, you'll first need to add the Panopto block, and set this up by 'provisioning' the course.
Add the Panopto block
Once you are on the course, add the Panopto block by clicking the cog in the top righthand corner and selecting 'Turn Editing on'.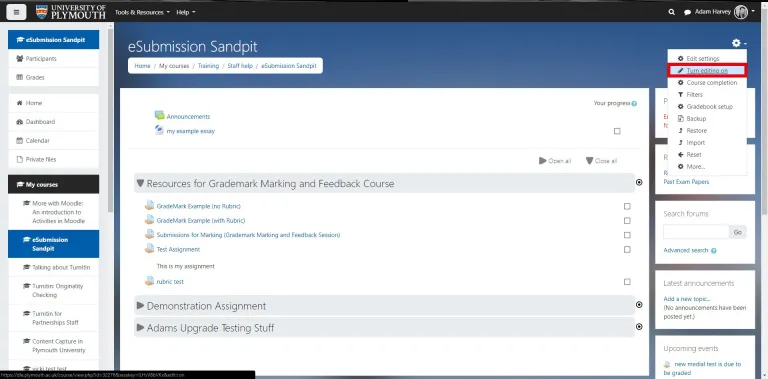 With editing on and ensuring the left navigation drawer is open, look to the lefthand side of the screen and scroll to the bottom of this menu – you will see the 'Add Block' option, click this button.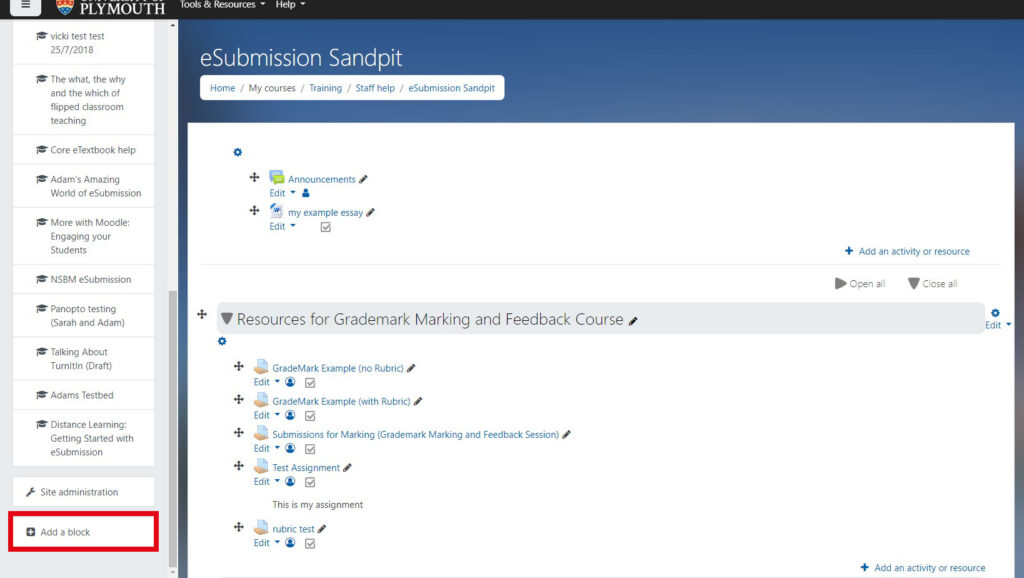 You will be presented with a list of block which you can add to the course, find and select Panopto from the list.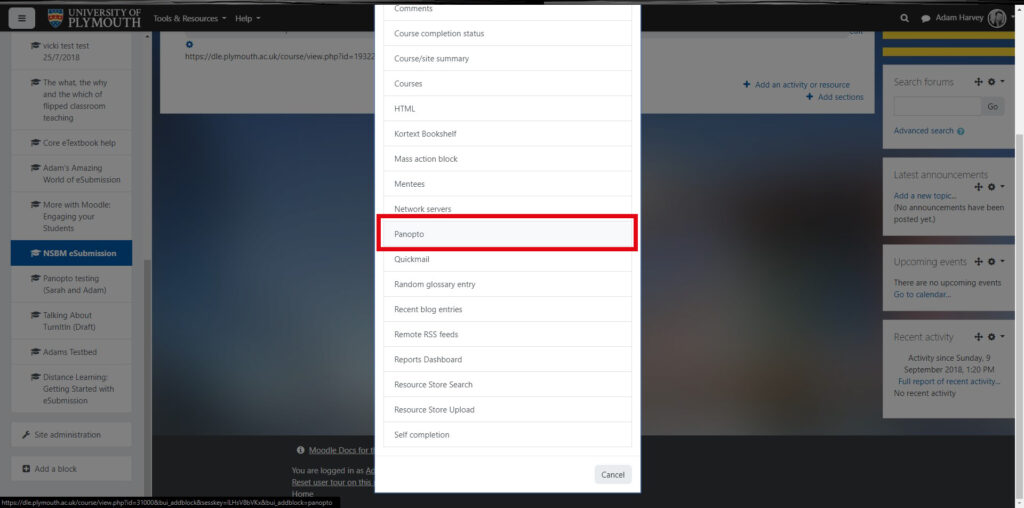 The Panopto block will now be on the course on the righthand side, you can move the block further up in the order if you are using many blocks and want to make it more prominent. Next, you'll need to 'provision' the course.
Provisioning the course for Panopto
Locate the Panopto block on the righthand side of the course and click the 'Provision Course' link.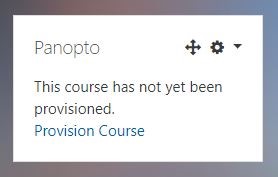 Finalising the provisioning process
You will be automatically taken to a new page (as shown below). This page is confirming that the provisioning process was successful. Click on the 'Back to course' link at the bottom.

Final checks and other information
The Panopto block will now look like the one below.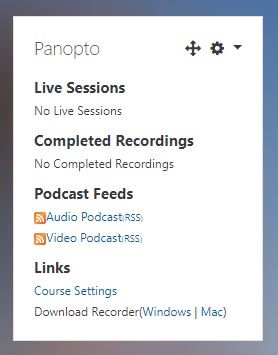 Please note: To be able to edit and approve content saved in this module folder you will need to have creator/publisher rights. You can do this by clicking on the course settings options – this will load the Panopto page related to the block and give you the correct account access. Once the page has loaded it can be closed.